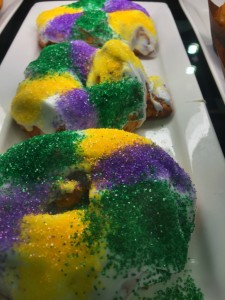 Well folks, it's that time of year again! Yep Tomorrow is officially Mardi Gras in New Orleans!
This time of year always brings me back to my childhood. As with all things in life there good and there is bad, but one would be no good without the other. You know the whole sunshine and rain things that singers always sing about.
Here are a few pictures I snapped while out and about this Mrdi Gras Season. This is my just learning to use all of the fancy camera settings that mean absolutely nothing to me (yet).
If you have ever been to Mardi Gras what was your absolute most favorite thing about it? If you are from NOLA what was your favorite thing about Mardi Gras as a kid?
For me, it was running around as a kiddo search for that ever elusive Popeyes Doubloon!!! Do they even still make those? If not, they defiantly need to bring it back ASAP! Grown folks going Crazy over a free 2 Piece at Popeyes! HAHA Good times for real!
Y'all Be Easy & Be Safe